Adult Orthodontics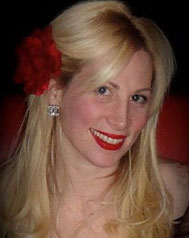 Orthodontic Treatment for Adults
Dr. Vardy has made a commitment to treating adults with braces behind the teeth since 1993. Many adults today are choosing to have orthodontic treatment; in fact, one in five orthodontic patients is over the age of 21! Many adult orthodontic patients have chosen to receive treatment because they understand the importance of maintaining their health, and they want to feel better about their overall appearance, "Healthy is Beautiful". Whatever the reason, adults everywhere have begun to take advantage of the opportunity to receive orthodontic care and can often do it with little disruption. Dr. Vardy won first prize for her clinical expertise among orthodontists attending the fourth Annual Incognito Braces (Incognito™ invisible braces behind the teeth) Conference in Oct. 2009. She is also consdered a preferred provider of Invisalign® - a nearly unnoticeable way to straighten your teeth. We also offer our cutting-edge In-Ovation® and In-Ovation® C by GAC braces in clear and silver.
Other reasons adults are considering orthodontic treatment include:
A bad bite, or malocclusion, causing teeth to fit together incorrectly
If the teeth are crowded, or spaced apart
To have a healthier mouth and a more confident smile
Why you should consider orthodontic treatment:
Straight teeth are healthy teeth! Teeth that are properly aligned are easier to keep clean with flossing and brushing, and may help prevent other health problems.
A beautiful, straight smile builds confidence! Orthodontic treatment can help boost your self-confidence, giving you a better quality of life and the freedom to smile without holding back!
Mouths left untreated can get worse! Not receiving orthodontic treatment when it's needed can create long-term health issues, and end up costing you more in the long run with expensive and sometimes preventable dental work.
To learn more about the benefits of adult orthodontics, please contact us to schedule an initial evaluation.